Metal Roof Restoration System

Miller Roofing Contractors, a Conklin independent business owner, can help you with Conklin's Metal Roof Restoration System. It is a complete waterproofing system for metal roofs. It stops leaks, inhibits rust, and provides an energy-efficient, long-lasting, attractive finish coat, which will extend the life of your roof for years to come. During the restoration process, the entire roof is cleaned with Rust Off and then primed with Conklin's rust-inhibiting primer called Metal Ready Universal. Once the seams and fasteners have been reinforced, the entire roof is coated with a highly-reflective top coat.
At Miller Roofing Contractors, we are more than happy to go over the metal roof restoration process and see if it would be a good choice for you.
Before: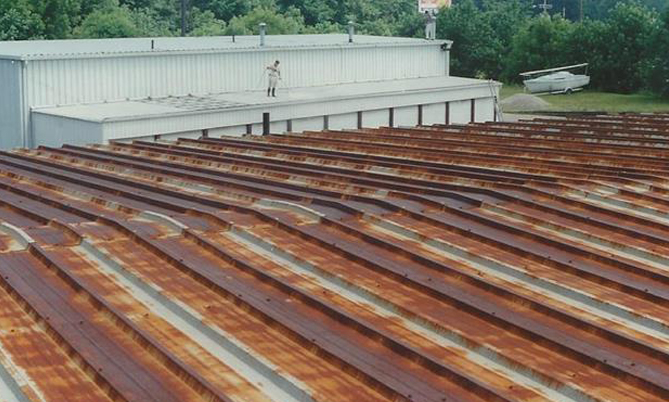 During: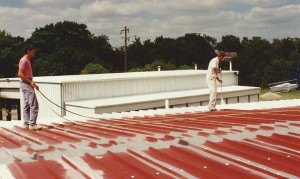 After: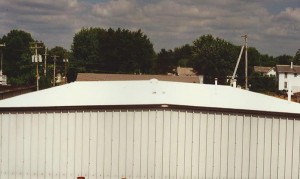 Call (740)404-3390 today for more information or to schedule your free quote.

Metal Roof Restoration System Compatible Products
Rust Off® – Rust and Oxide Remover
Metal Ready Universal® – Rust-Inhibiting Metal Primer
Spunflex – Fabric that Provides Exceptional Tensile and Tear Strength
Rapid Roof® III – Hard-Working Weatherproof Roof Coating
Rapid Roof® HV – Seamless, Waterproof, and Cost-Effective Coating
Benchmark® – Premier Acrylic Roof Coating
Equinox® – Low Temperature Roof Coating
PUMA® XL – Extended Life Roof Coating
Advantages of Conklin's Metal Roof Restoration System
Stops leaks with superior waterproofing.
Offers top notch protection from Mother Nature.
Increases energy efficiency and lowers utility expenses with its white reflective surface.
Extends the life of your existing roof.